What is Co-living ?
Co-living at the Villa des Iris in Toulouse means benefiting from all the advantages of a house and its equipment, without the drawbacks.
It is being able to isolate in your private space when you feel like it and meeting the other guests for an evening to cook, exchange, share… when you wish.
Each guest has its own suite with a large double bed, a workspace, a bathroom with its own toilet and storage areas. Two of the rooms even have a private terrace opening onto the garden
The benefits
Co-living presents many benefits
THE COMFORT OF A STUDIO: each room has a workspace, a private bathroom and enough storage space to settle for several months.
THE SPACE OF A BIG HOUSE:  kitchen, living room, dining room and garden
DAILY SERVICES: cleaning, laundry, etc
A TURNKEY OFFER: all expenses are included in the rent, it is more economic than any independent accommodation of equivalent standard.
Co-living or co-renting ?
The difference between co-renting and co-living is thin, but it is important for the guests!
When co-living, guests have their own bathroom and toilets. Knowing that hygiene is one of the major cause for conflict between co-tenants, this is a big thing.
Unlike co-renting, the guests  do not share a global rent. Each rent is independent and when one of the guests departs, the others do not have to take over his rent.
Generally, when co-renting, cleaning is managed by the tenants and not by an external  service provider as it is when co-living. Another cause for conflict…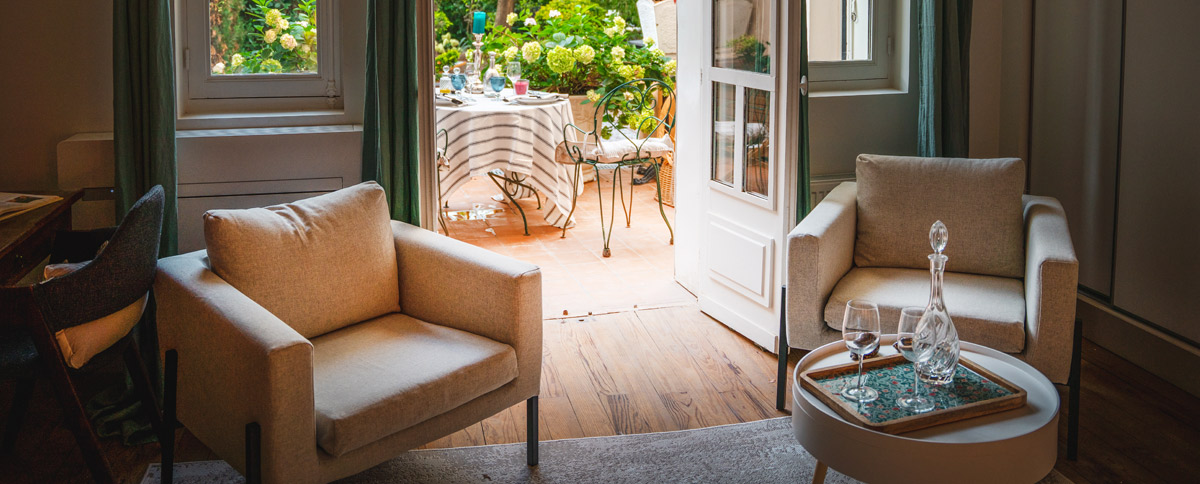 Discover co-living at La Villa des Iris ..
The Villa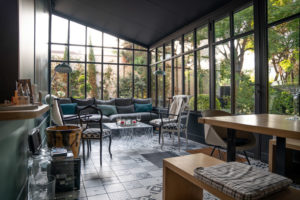 Our charming Villa has shared spaces tastefully equipped by the owner, Yves Lapeyre: a large garden, a fully equipped kitchen and a conservatory opening onto the tree-filled garden, a truly peaceful haven.
Our villa is located in Toulouse in the Lardenne district, only 7 minutes from Blagnac airport.
The Suites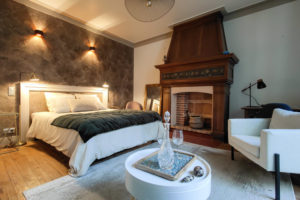 All the suites have been decorated with taste,  in a unique and refined style. Adorned with  antique objects and works of art, each one will charm you more than the other.
Each suite has been designed like an independent habitation: they are all equipped with a workspace, a private bathroom and toilet as well as storage areas.